The table below lists all of your earned drawing entries and the corresponding drawings for which they are eligible. Click here for rules with a complete list of drawing dates and prizes awarded.
ENTRIES BY DRAWING
MY ENTRIES
If you have been awarded a prize it will be listed in the table below. If you have won prizes in one of the other Collect 'N Win promotions, select from the upper right menu to switch to that promotion prize table.
MY PRIZES
| PRIZE | ISSUE DATE | EXPIRES | REDEEM |
| --- | --- | --- | --- |
Every eligible game ticket you entered is listed in the table below. Reference this table to verify which tickets have been entered.
MY TICKETS
| GAME | TICKET # | SYMBOLS | DATE ENTERED |
| --- | --- | --- | --- |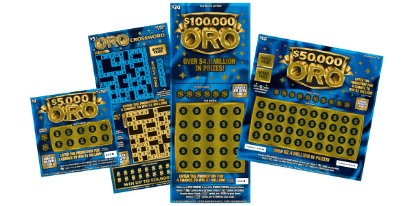 There are six (6) eligible Holiday Scratch-Off Games (pictured above). For each eligible game entered, you will get a ✓ mark in the table below. When you enter any three (3) different eligible Holiday Scratch-Off Games during the Holiday Dream Draw period, you earn an entry for a chance to win $50,000!
The Holiday Dream Draw entry period runs from December 6, 2022 through January 2, 2023.
MY DREAM DRAW ENTRIES
| GAME 1543 | GAME 1544 | GAME 1545 | GAME 1546 | GAME 1547 | GAME 1550 | ENTRY EARNED |
| --- | --- | --- | --- | --- | --- | --- |